One of the things that makes our Platform so user-friendly is the flexibility of the Apps. While each one functions beautifully for its intended purpose, many of our clients find them most useful outside the box.
---
The blog App is a great case in point, and today we'd like to highlight one of the ways it's been working for some of our clients in a somewhat unexpected way.
Blogging isn't for everyone.
While we can't stress enough the value that a regular blog posting schedule can have when it comes to traffic and website visitors, blogging isn't necessarily right for every business. But our Blog App offers a variety of possibilities.
You don't need to write multiple paragraphs on a regular basis to continue adding new content to your website with a blog. Instead, you can use the day to day workings of your business to keep your content fresh.
Using the Blog App for Job Postings
Over the last several months, some of our clients have begun using the Blog App for job postings. Both Multiplex Manufacturing and Diamond Estates Winery are great examples of this. Though serving very different industries, both businesses have been able to take advantage of the Blog App to advertise career opportunities.
The beauty of this is that the Blog App makes it very easy for our busy clients to add and update information on our Platform. And once the new job posting has been added, a feed can be added to display it almost anywhere on the site.
This can be done in widely different styles. For example, compare the Diamond Estates Winery Careers page with that of Multiplex Manufacturing: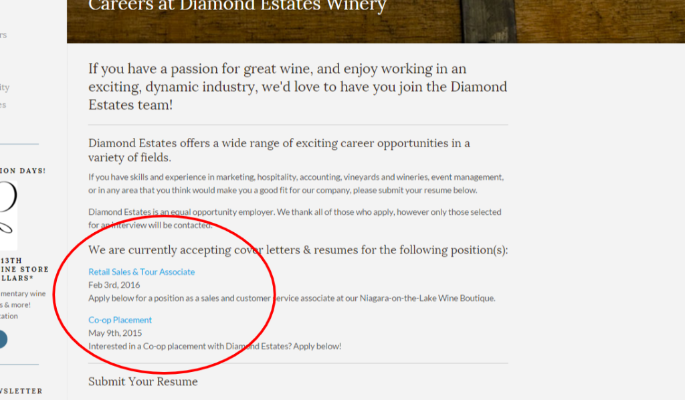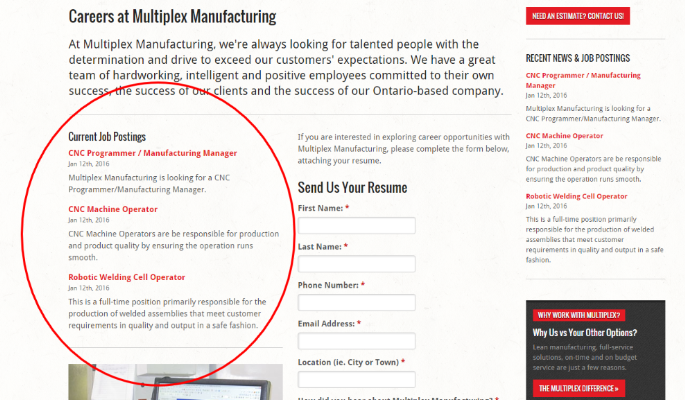 While styled differently, both of these Careers pages have all the same important elements: an explanation of why people should apply, a blog feed with links to all the current job postings, and a form (created in the Form App) that allows applicants to send in their resumes and contact information.
But the Blog App feeds are not confined to your internal pages. You can also add them to various areas on your Home page, so they're one of the first things people see when they arrive on your website. Or, you can add them sidebar and footer areas, so that they can be seen no matter what page someone is looking at: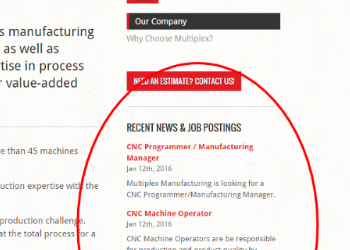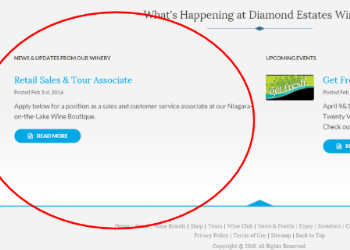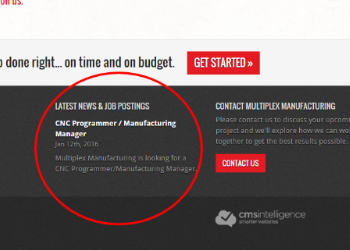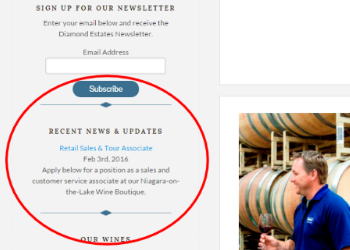 This variety of possibilities makes it just that much easier for you and your perfect candidate to find each other!
Then, once the position has been filled, you can simply remove the posting from your feed, and make it live again the next time you need it.
Get in touch with our team, and we'll find some creative ways to make our Apps work for you!