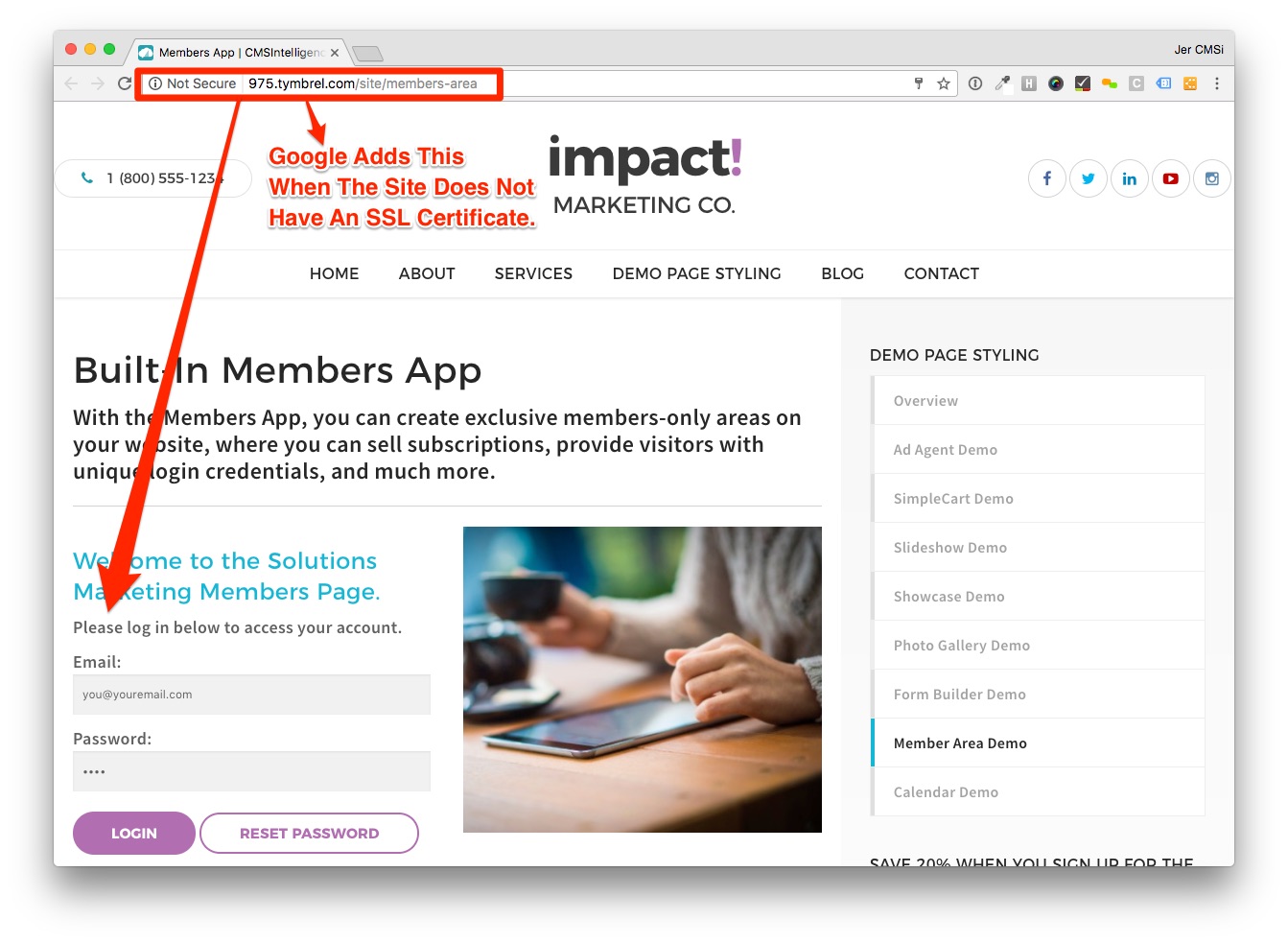 Google – who rules the online world – is posting warnings on sites that require login or passwords, to say that the sites need to be SSL secure.
---
This has been coming for a bit. We even wrote a blog about the benefits of SSL, which we included in an email newsletter last fall (read it here). You may have already received a notice from Google about this, as they are also sending an email to the contacts on the domain registration. 
Remind me – what is SSL?
A quick recap: SSL (Secure Socket Layer) is a technology that encrypts the data transmitted between your website and the browser used by your visitors. You can tell a site has SSL by the little green lock next to the website address in your browser.
Having an SSL secure website lets your clients and prospects know that their sensitive information will be safe with you.
Does My Website Need SSL?
Google is now saying that they want ALL websites to have SSL security – and it will impact SEO results. They want to send visitors to sites they know are secure.
So, the short answer is 'yes'
What happens if I don't have SSL on my site?
Google is now actively adding a warning to domains that are not SSL secure
Instead of your domain displaying as www.tymbrel.com it will now have a warning message before the domain - NOT SECURE | www.tymbrel.com
You definitely don't want your visitors seeing 'NOT SECURE' in front of your domain!
---
Get SSL on your website.
Please fill out the form below, and a member of our team will get back to you with next steps, or answers to any questions you may have.