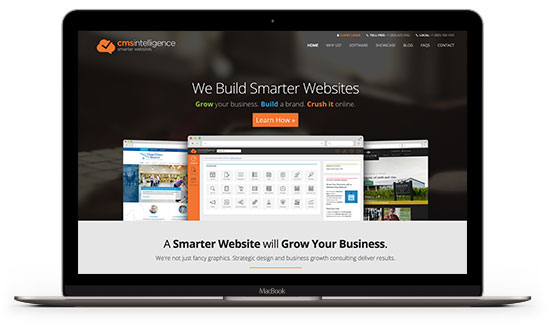 The CMSIntelligence team is proud to present our brand new, updated website!
---
Some things have changed and some things have stayed the same. Why?
We wanted our new site to better reflect the evolution of our company and the clients we serve.
In designing our new site, we wanted to achieve a couple of things.
First, we wanted to present more detailed information about the software and services we offer.
Now, you can learn more about how we combine our powerful CMS software with our business-focussed strategy and impactful branding to create a Smarter Website for your business.
We've also included a comprehensive FAQs section, with answers to the questions we're asked the most often.
And second, we wanted to freshen up our look a bit!
Our new and improved site features some more modern design touches, making for a more sleek, current look that better represents who we are.
Feel free to take a look around, here.