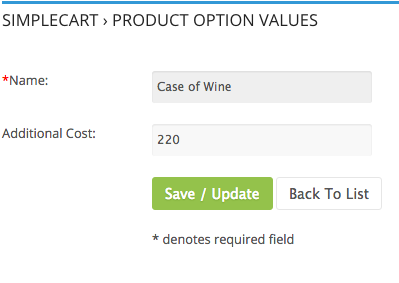 We recently added a great new update to our SimpleCart App! Now, you can add pricing specifics to various product options using the Product Options tool.
Our clients are Smart Cookies. When they give us feedback, we listen.
Whether it's making things more user-friendly and straightforward, or adding updates that make our software tools more functional and flexible, the CMSIntelligence team is always looking for smart ways to improve our software.
And since our clients are the ones using our software every day, who better to provide us with insights and ideas on improving the user experience?
The SimpleCart Update
The latest update to our SimpleCart App is one our clients have been talking to us about.
Now it is possible to increase (or decrease) a specific product's pricing depending on its unique attributes. With the new "Product Options" tool in SimpleCart, you can set different options for the same product, and create different price points for those options.
How can I use Product Option Pricing?
This new update makes SimpleCart more flexible than ever, and can be useful in a variety of scenarios.
For example, if you're selling t-shirts in various sizes, you can set the price for the XXL to be $2 more than the standard price, and the price for the XXS to be $2 less than the standard price.
You don't need to create new product listings for each size, because it's all done by simply assigning the appropriate product options to a single product listing. SimpleCart will do the rest when your customers select their preferred size.
If you sell wine, and you want to offer a special for a full case, you can do that right on the product page for a single bottle. You can sell your single bottles of wine for $20 each, and on the same product page, add an option for customers to buy a case of 12 bottles for $200.
For detailed instructions on how to make this new SimpleCart update work for you, check out this video.